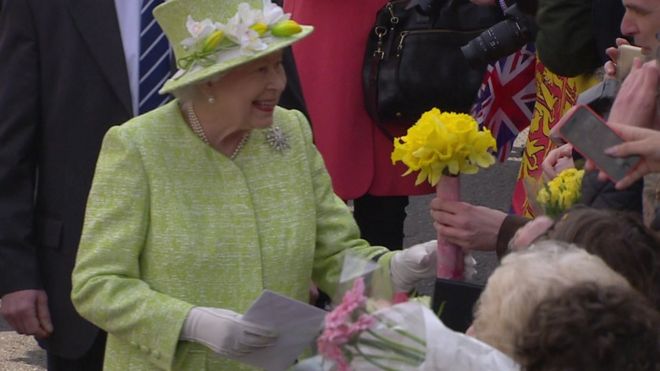 Celebrations have begun around the country to mark the Queen's 90th birthday.
Crowds lined the streets in Windsor as the monarch took part in a walkabout, after royal gun salutes were fired from each of the UK's capital cities.
The Prince of Wales recorded a special radio broadcast for the day, in which he reads an edited passage from William Shakespeare's Henry VIII.
On Twitter, the Queen thanked senders of "#HappyBirthdayYourMajesty" tweets.
Follow the day's live events as Queen turns 90
In another tweet, the Queen said: "I send my best wishes to those who are celebrating their 90th birthday…on this shared occasion, I send my warm congratulations to you."
Most of the salutes were due to be 21 guns in length – the standard royal gun salute – at locations including Hillsborough Castle, Cardiff Castle, and Edinburgh Castle.
In London, the King's Troop…